Back To Menu
G's - DRY GINGER BEER 12 oz Can (4.5% ABV)
St. Helena, CA. 
Wild One: Mint & Lime
Sunny Vibes: Passionfruit, Orange, Sea Salt
All Day: Lemon & Orange
Have you tried this item? Pop it!
Help other diners know what to expect by sharing your experience.
Photo Gallery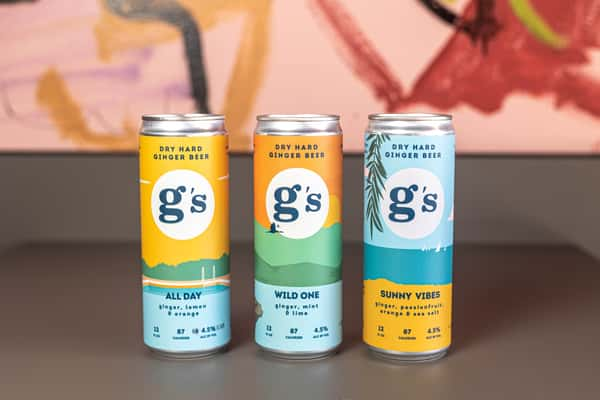 Back To Menu
G's - DRY GINGER BEER 12 oz Can (4.5% ABV)
St. Helena, CA. 
Wild One: Mint & Lime
Sunny Vibes: Passionfruit, Orange, Sea Salt
All Day: Lemon & Orange
Back To Menu